Dan Tapper — President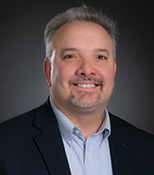 Dan's involvement with the Connecticut Brain Tumor Alliance dates back to his younger brother Jeff suffering a massive stroke in the summer of 2017; as Jeff's recovery has progressed (and continues wonderfully), Dan has been inspired to work with people who are committed to promoting awareness about brain injuries and providing support to their families. As Public Relations Manager at Sullivan & LeShane Public Relations, Inc., Dan has worked extensively in a number of medical-related areas. He lives in Suffield with his wife Doreen, an educator in the Suffield public school system, and their son Sam, a student at Southern Connecticut State University.
David Lemkuil — Vice President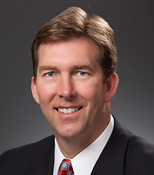 David is the husband of Susan Lemkuil and was a primary caretaker following her successful brain surgery procedures. He is an owner at Shimkus, Murphy & Lemkuil, Inc. and remains very active in the community. David is involved with West Hartford Rotary and Catholic Charities and serves as Chairman of the Salvation Army board, just to name a few. However, the CTBTA is his passion. He enjoys spending his free time with his family and coaching his children's various sports teams. David holds a B.S from the University of Wisconsin-Oshkosh.
David Forrest — Treasurer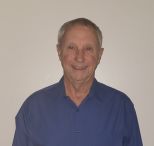 David is a retired electrical engineer. He held numerous management positions in his 32 years at Northeast Utilities (now Eversource) and 11 years at ISO New England. He has a long history of volunteering including serving on the Southington Board of Education, the Board of Directors of Leadership Greater Hartford and the Board of Directors of Nutmeg Big Brothers Big Sisters. David lives in Wethersfield with his wife and son and has two married daughters and four grandchildren. David's daughters had a close friend, Jess, who referred to David as dad. Jess succumbed to Oligodendroglioma brain tumors after battling courageously for 6-years which included multiple surgeries, radiation and chemo treatments. 
Gregory Shimer — Secretary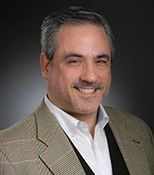 Greg's wife, Tracey Gamer-Fanning, was diagnosed with a primary Brain Tumor in September of 2006. He has been her primary caregiver since then, raising five children and several animals at the same time. Greg is an Account Director for one of the top digital marketing firms in Connecticut, Rebel Interactive Group, a top-tier digital group with domestic and international clients. He is a Past-President of Rotary International, former Chairperson of the Brooklyn Economic Development Commission, former board member of the Northeast Economic Alliance, and an adjunct member of the Quiet Corner Democrats. He received a B.S. in Political Science, with a minor in Philosophy from Eastern Connecticut State University. His spare time, a sparse reality, is spent with his kids, traveling, cooking, visiting farmers markets with his wife, reading, working around the house and more.
Alexandra Flowers, MD — Director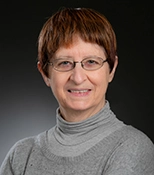 Dr. Flowers recently retired after dedicating her professional career to caring for patients with brain tumors. She went to medical school in Bucharest, Romania, completed neurology residency in Buffalo, New York, and neuro-oncology fellowship at the M. D. Anderson Cancer Center. She worked at the Cleveland Clinic, and in 1996 came to Connecticut as the first fellowship trained neuro-oncologist in the state. In the 21 years as a neuro-oncologist at Hartford Hospital she had the privilege of caring for hundreds of patients with brain tumors and provide support for their families. She spearheaded the creation of the brain tumor survivors support group at Hartford Hospital and was on the organizing committee for the annual Fred Cohen Symposium.
Dr. Flowers has always been an advocate for brain tumor patients and joining the CTBTA Board of Directors allows her to continue this work. She has experience in clinical research and as a Board Member she plans to use her expertise to evaluate research projects to be funded by CTBTA.
Kim Hodnett — Co-Founder and Director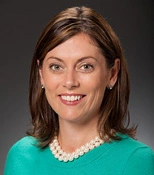 Kim's mom, Sue Heath, was diagnosed with a Glioblastoma Multiforme IV in December 2003. Together with her sister Stacey, father and brother in-law Ron, they were blessed to be primary caregivers throughout Sue's courageous 11-month battle with brain cancer that took her far too soon in October 2004. As a founding member of the CTBTA, Kim hopes to raise awareness and much needed funding for brain tumor research. She earned a B.S. in Marketing and has held various marketing and analysis positions, including over six years experience in the medical communications industry. Kim currently lives in Glastonbury.
Cheryl Italia — Director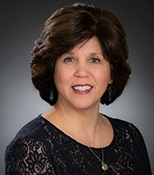 Cheryl was the primary caregiver of her husband, Christopher when he was diagnosed with a Glioblastoma Multiforme IV in May 2014. She learned everything and connected with CTBTA for support through his two year battle.  After losing Chris in May 2016, she joined our staff for 11 months in administrative support and development.   Now she joins our board to continue her fundraising efforts. Cheryl is a Senior Manager for Beautycounter, Santa Monica, California and lives in Rocky Hill with her youngest daughter, Lauren who is a student at Bryant University.  Her oldest son, James is completing his Chemistry PHD from Boston College.  Her son, Nicholas works for Price Waterhouse Cooper in Manhattan, New York.
Susan Lemkuil — Director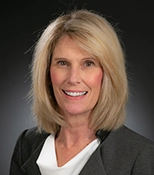 Susan is an owner of Shimkus, Murphy & Lemkuil, Inc. - a real estate insurance firm in Hartford, CT. She was diagnosed in February 2007 with an Oligodendroglioma. She underwent three successful brain surgeries, one at St. Francis and two at Yale.  Susan also completed one year of chemotherapy at Yale from 2014-2015. 
Susan received her B.A. from Boston College and her Master's from St. Joseph College. She is married with 3 children.
Elisha Lewis — Director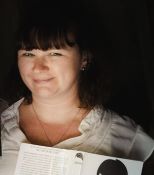 Elisha's husband, Daniel Lewis, was diagnosed with an Anaplastic Astrocytoma in December 2018. Throughout Dan's 2+ year battle, Elisha was his primary caregiver and biggest cheerleader. Dan's battle with brain cancer was riddled with many complications, but through it all he remained positive and always had a joke up his sleeve. Prior to joining the CTBTA board, Elisha encouraged friends and family to donate, attended annual CTBTA events, hosted "Gray Day" fundraisers in the school district where she works and collaborated with local Connecticut breweries to release special beers in memory of Dan. Elisha currently works as a library media specialist in Portland and also works a few shifts at Epicure Brewing on the weekends. She loves spending time with her family, watching her billet kids play junior hockey and enjoys drinking old fashioneds in honor of Dan at craft cocktail bars around the state.
Stacey Mairano — Co-Founder and Director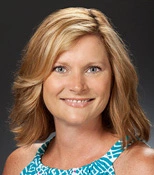 Stacey was a primary caregiver to her mom, Sue Heath, from December 2003-October 2004. Stacey's untiring strength, care and compassion throughout her mom's illness parlayed into her desire to help others dealing with brain cancer. Her work through the CTBTA helps mollify the effects this disease has on patients and caregivers alike. Prior to staying home to raise her 4 children, Stacey received her B.S. from Central Connecticut State University and worked for 10 years in specialty insurance marketing.
Christy O'Keefe — Director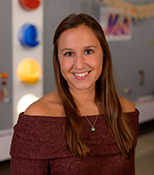 Christy's dad, John, was diagnosed with a Glioblastoma brain tumor in October of 2019.  He continues to be a fearless warrior in his ongoing battle while defying the odds of this horrible disease.  Christy has a passion to advocate for this cause and ensure a better quality of life for patients like her father.  She is the Run/Walk Chair of the 2022 Path of Hope 5K, and hopes to pursue future fundraising opportunities supporting brain tumor research.  Christy is currently a success manager in the cybersecurity industry, with a Bachelor of Arts degree in Marketing.  She currently resides in Norwalk, CT, and visits her parents and pet bunny, Oreo, quite frequently in Shelton, CT. 
Andy Pace — Co-Founder and Director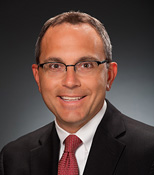 Andy's wife Jennifer was diagnosed with an anaplastic astrocytoma in February 2006. As Jen's primary caregiver during her recovery from surgery and subsequent radiation and chemotherapy treatments, Andy understands the importance of the caregiver role and the support that is critical to ensuring a patient's successful recovery from a tumor diagnosis. Andy and Jen are the proud parents of two children, Luke and Cate. A Hartford native and a graduate of the University of Connecticut and RPI, Andy is currently a Managing Director and Senior Portfolio Manager at Conning Asset Management in Hartford.
Jennifer Pace — Co-Founder and President Emeritus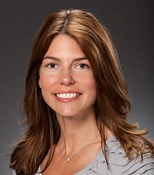 Jen was diagnosed in February 2006 with an anaplastic astrocytoma brain tumor. After receiving surgery, radiation and chemotherapy she became one of the founding members of the CTBTA. She is committed to raising awareness about brain tumors and brain cancer, as well as raising money for research. Prior to her brain cancer diagnosis, Jennifer worked as a marketing director in New York City's fashion industry. After moving to Connecticut to begin raising her family, she has held a variety of part-time positions with WFSB's Channel 3. Her most important role is that of wife to her husband Andy and mother to her children, Luke and Cate.
Katie Trainer — Director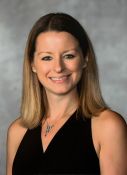 Katie's father, Tom Trainer, was diagnosed with a Glioblastoma brain tumor in May 2018.  Throughout his courageous eight-month battle, he remained an inspiration to seize the day, be a fearless leader, and remember to laugh during each round of golf.  Katie's involvement with the CTBTA before joining the board included participation in several fundraisers.  She looks forward to providing support and hope to families embarking on a similar journey.  Katie is currently the Music Department Leader for the North Branford Public Schools and the Band Director at North Branford High School.  She received both her Bachelor of Music in Music Education and her Master of Music Education from The Hartt School, and she earned her 092 Intermediate Administrative certification from Sacred Heart University.  Katie lives with her husband, Matt, and their cat JJ.  They spend most of their "free" time directing their nationally award-winning co-op marching band.
Directors Emeritus
The CTBTA extends its sincere gratitude to two of our original Directors, Terry Gamer and Ron Mairano, for their efforts in starting this organization and years of service as Board Members, as well as to one of our original founding members, Tracey Gamer-Fanning who courageously fought her own battle with brain cancer for twelve years, and to Maria Grove who served for several years as Board President.
Tracey Gamer-Fanning
Tracey Gamer-Fanning, President Emeritus and Co-Founder of the CTBTA, led an extraordinary life and legacy as she inspired countless numbers of patients and families and impacted the way the world views a brain tumor diagnosis.  After being diagnosed with brain cancer in 2006, she thrived and championed the mission so that others would not have to face this journey alone with her larger-than-life smile and grace, until her passing on October 26, 2018.  The world was a better place because of her and the CTBTA will continue what she began, and her legacy will live with us eternally.    
Terry Gamer
Terry, together with her daughter, Tracey, worked tirelessly to help launch the CTBTA. A life-long entrepreneur with experience in the newspaper and golf industries, Terry will continue to assist the Board by attracting some of the country's most prestigious golf courses for the CTBTA Golf Tournament Live Auction and creating high-profile events to benefit the CTBTA. Terry resides in West Hartford, CT, and has "two wonderful daughters and five sensational grandchildren."
Ron Mairano
Ron lost his mother-in-law Sue Heath to a Glioblastoma Mutliforme in 2004 and helped form the CTBTA as a way to support others affected by this terrible disease. He has held various executive positions in the insurance industry during the last 25 years, is currently a founding partner at Paragon Insurance Holdings LLC, and will continue to be a valued supporter of the CTBTA.
Maria Grove
Maria Grove lost her mother Katherine Wichlac to a Glioblastoma tumor on February 22, 2012. She had been the primary caretaker of her mother during her very brief battle with cancer. Maria has become very committed to raising awareness of brain tumors and raising funds for research and support.
Former Board Members
The CTBTA thanks the following Board Members for their dedicated service:
Kimberly Porter Dowie
Meredith Fratti
Aisha Khan
Kelly Rutherford
Ryan Saul
Stephanie Simmons